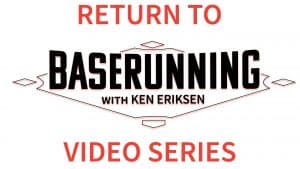 Coach Ken Eriksen does a deep dive into how runners create angles around and from third base to get to home as quickly as possible. A third base runner's must survey the hit (ground ball, fly ball, deep fly ball, etc,.) before trying to score a run.
Runner from third base to home: If the runner thinks she can make it to home without getting tagged, it's a direct sprint to home plate. If the runner is unsure, she directs her lead into foul territory so she's not in jeopardy of getting tagged and can return to third base, if necessary.
The footwork around third base from second base is critical. The runner should contact third base at the inner corner to shave off seconds from the run time.