Austin Softball Coaching Clinic
3 world-class coaches. 3 unique points of view.
See softball differently as Ken Erikson (USA Softball), Connie Clark (University of Texas), and Kirk Walker (UCLA) share insights and in-depth analyses covering everything from the outfield to the locker-room. Drawing on national team and top tier collegiate experience, you couldn't ask for a more knowledgable group of presenters. Batting, pitching, fielding, recruiting, team composition and much more. No matter what level of coach you are, you'll get the answers you're looking for!
The Art of Coaching Softball sets itself apart by giving you incredible training in a variety of different ways. Get on-field instruction at the brand new Westlake Athletic Center. Have a question? The clinic includes dedicated Q&A times where you get one-on-one access to all of the presenters. Afraid you'll miss something? Don't be! Every session will appear in high quality video online after the clinic. Every attendee also receives a clinic handbook to aid in note-taking and review. But don't worry! You don't have to try to scribble everything down, because you can go back and review the clinic videos at your leisure in the future. When you're at the clinic, you can focus on learning.
Are you ready to take your coaching to the next level? Join us in Austin this January!
Westlake Athletic Center, 4300 Westbank Dr, West Lake Hills, TX 78746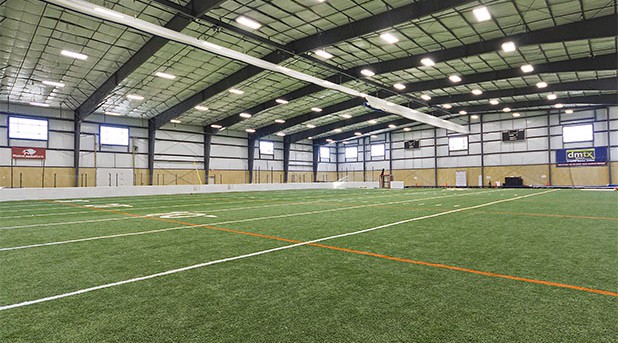 Register
Cancellation Policy
Cancel 60 or more days before clinic
90% of registration fee will be refunded
Cancel Less than 60 days before clinic
No refund of registration fee will be refunded
Attendee Benefits
Learn from some of the top softball coaches in the country, including NCAA Champions and National Team coaches

Receive a clinic handbook of drills, worksheets and lecture notes to bring back to your team

Access the clinic sessions that you attended online until the end of the year for easy recollection

Turn in your clinic hours for professional development hours
Schedule
Saturday, January 28
| | |
| --- | --- |
| 7:30am | Doors Open |
| 8:00am | Clinic Introduction |
| 8:10am | 10 Things I've learned as a coach – All Coaches |
| 8:40am | Throwing basics and key teaching points – Kirk Walker |
| 9:00am | Fielding basics and key teaching points – Ken Eriksen |
| 9:20am | Fielding and Throwing drills – All coaches |
| 10:00am | Break |
| 10:15am | Pitching Principles – Kirk Walker |
| 10:45am | Pitching drills – All coaches |
| 11:10am | Catcher basics and key teaching points – Ken Erickson |
| 11:40am | Catcher drills – All Coaches |
| 12:00pm | Lunch |
| 1:00pm | Simplifying the hitting approach – Ken Eriksen |
| 1:30pm | Hitting drills – All Coaches |
| 2:00pm | Building a Strong Foundation/ Team Culture Matters – Kirk Walker, Connie Clark |
| 2:30pm | Break |
| 2:45pm | "Less is more" in all phases of our skill sets – Ken Eriksen |
| 3:10pm | Simple Principles for creating spin through pressure points on the ball – Kirk Walker |
| 3:35pm | Creating Confidence – Connie Clark |
| 3:55pm | Q&A – All coaches |
| 4:30pm | Day 1 close |
| Sunday, January 29 | |
| 7:30am | Doors open |
| 8:00am | Developing the battery – Connie Clark |
| 8:45am | Outfield skills sets – Kirk Walker |
| 9:30am | Break |
| 9:45am | Changing your defenses on the counts – Ken Eriksen |
| 10:30am | Effective and aggressive baserunning – Kirk Walker |
| 11:15am | Break |
| 11:30am | Full infield and out field drills – All coaches |
| 12:30pm | Day 2 close |
Location
The Westlake Athletic Center
Westlake Athletic Center, 4300 Westbank Dr, West Lake Hills, TX 78746
Miscellaneous
What to Bring
Your ID for check-in

A pen / pencil / highlighter

Clothes that are comfortable for sitting and walking (no playing necessary)

A water bottle that you can refill and snacks as desired (lunch will be provided on Saturday)

Cash / check / credit card to purchase memberships & products at special event pricing

Something soft to sit on (seat cushion, extra sweater, blanket, etc.) if you have a hard time sitting for extended periods!
Hotel
Courtyard Austin South
4533 South IH-35, Austin, TX 78744

Book a Room
Reserve a room over the phone: Call the Courtyard Austin South directly at 512-912-1122, and use the group code "TACP" to get a discounted room rate while supplies last.
Reserve a room online: Click here to make an online reservation at a discounted room rate while supplies last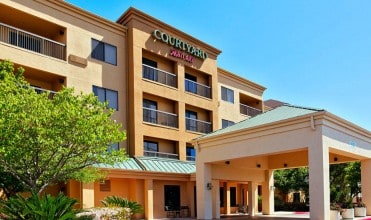 What It's Like to Attend a Clinic
Testimonials
*Testimonials are from the 2016
Art of Coaching Volleyball
clinics "Wow - It has been a week and I am still excited about the clinic. It was amazing, everything that I imagined and much more. There was never a dull moment. I would advise anyone and everyone who cares about educating themselves and their team to go. The clinic energized me. It was like a renewing of the spirit and mind. It reminded me why I love the sport of volleyball. All the clinicians were great. They were never too busy to answer questions or take pictures. I have already started using some of the drills, the girls love them. Thanks again!" "The clinic has been excellent! I like that they're presenting a lot of different sides to the same skills. I really like that they're emphasizing the fact that there's no right way to do it, that you need to do what works for your team. Honestly, the amount of information is overwhelming and it just makes me excited to get back into the gym with my kids and implement it!" "After 39 years of coaching, I needed to stir my mind, learn something new and be challenged as I continue to grow as a person and as a coach. I left the clinic with new energy, great ideas and fresh thoughts heading into this next season." "We thought the clinic was great! We appreciated the speakers being up close and personal. The coaches kept our attention both days. Not often can you go to a clinic that has three Hall of Fame Coaches to teach, share, and answer questions. Any coach who has the opportunity to attend one of these clinics should spend the money and attend. Every session was well done. Thank you to each clinician!"
Pictures