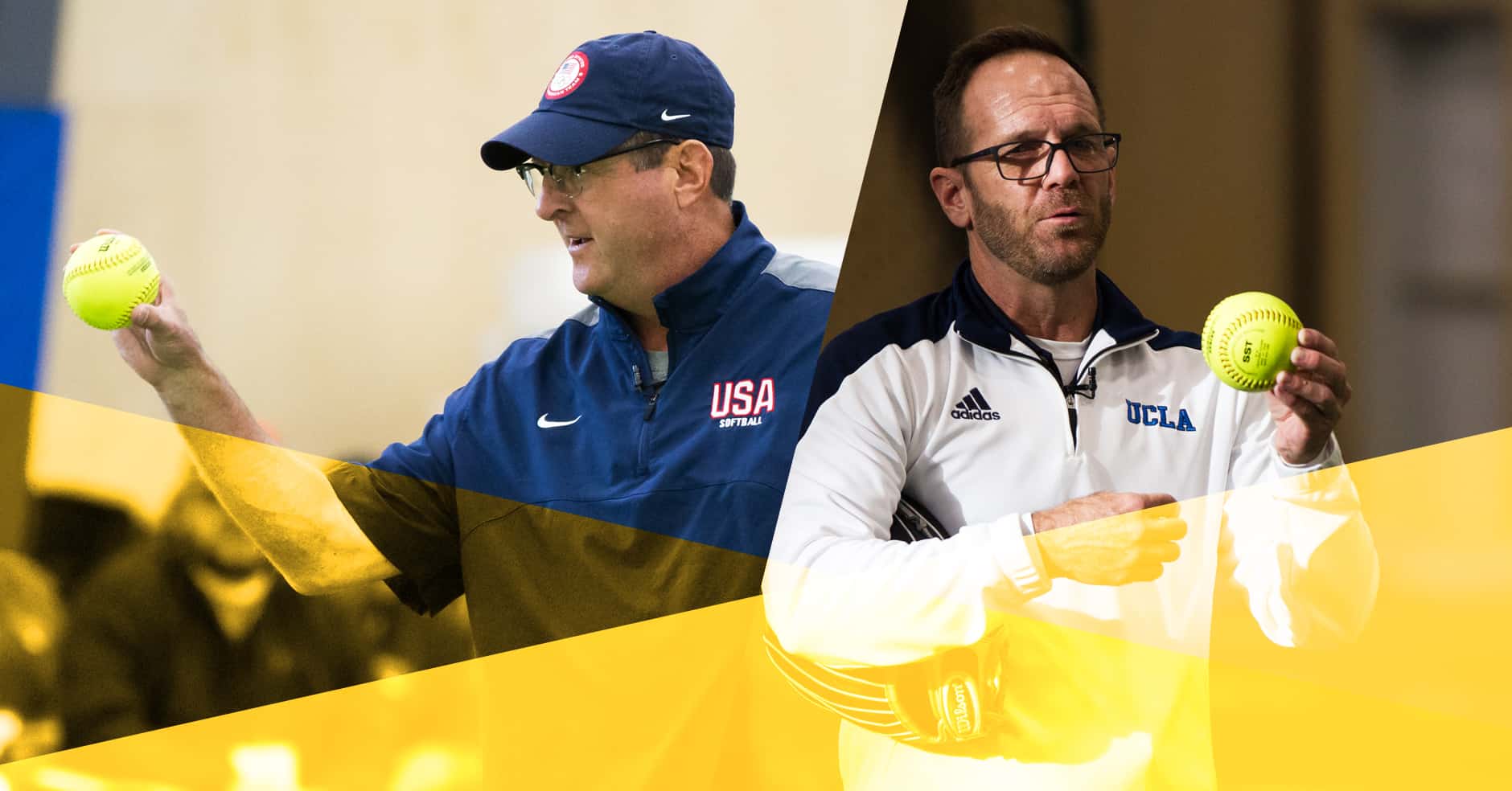 Ken Eriksen and Kirk Walker join The Art of Coaching Softball to shape educational content

Beaverton, OREGON - October 5, 2018 - Total Sports announced the appointment of Ken Eriksen and Kirk Walker to lead The Art of Coaching Softball's Advisory and Advancement Board. Eriksen, currently the head coach for both the 2018 USA Softball Women's National Team (WNT) and University of South Florida Softball, and Walker, assistant coach of UCLA Softball, will serve as principal advisors to the company, focused on developing educational content (video tutorials, drills, practice plans, etc.), new products, clinics and other valuable resources for softball coaches of all ages and levels. In addition, they will work with Total Sports' principals to expand the Board with other prominent coaches within the sport of softball.
Founded in 2011, Total Sports is the operator of www.theartofcoachingvolleyball.com, www.theartofcoachingsoftball.com, and www.theartofcoachingfootball.com, which offer unsurpassed online content to coaches. Drills, practice plans, game management strategies and mental preparation tips are all part of the comprehensive resources delivered by top international coaching professionals in each sport. In addition, The Art of Coaching conducts a series of coaching clinics across North America where top collegiate and Olympic coaches provide intensive hands-on training.
"Ken and Kirk joining us is a significant step for The Art of Coaching Softball," said Terry Liskevych, Founder and CEO of Total Sports. "We have worked diligently over the past seven years to become the leading volleyball coaching resource in the country. Part of our success can be attributed to aligning with the best coaching minds in the sport. Ken and Kirk bring that same level of stature and commitment to softball. In addition to their on-field successes, both have a well-deserved reputation for continuing to evolve as coaches throughout their careers."
Said Ken Eriksen on his role with The Art of Coaching Softball: "Both Kirk and I share a goal of giving back to the game by helping coaches improve on what they do and the impact they have on athletes of all levels. I started working with The Art of Coaching last year and quickly knew this was a fantastic fit for me, personally, and an opportunity to positively affect a greater number of people within our sport." Kirk Walker commented, "I looked closely at what Total Sports has been able to achieve in volleyball and their commitment to the coaching community. With that same focus, I believe we can build The Art of Coaching Softball into the most impactful coaching education site in the United States."
About Total Sports and The Art of Coaching:
The Art of Coaching properties offer a youth, high school, or college coach access to hundreds of online resources covering coaching ideas, drills, and theories developed by some of the best coaches in the game. Additionally, The Art of Coaching's national coaching clinic series travels to 5 - 7 cities a year. They are available on-demand for as little as $9.99 a month.
For additional information visit:
Link to complete profile for Ken Eriksen
Link to complete profile for Kirk Walker