As each new season approaches, the coaching staff should spend time studying the teaching they will use and what they will teach. Each coach should be familiar with his or her teaching techniques and then evaluate the effectiveness of these methods and make needed adjustments accordingly.
A positive attitude breeds positive results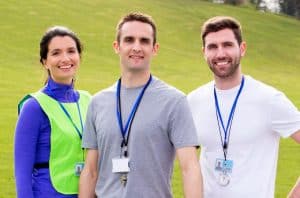 A positive attitude is one of the most important qualities, not only for athletes but coaches as well. It is reflected in the methods that the coach uses to instruct and the successfulness of these methods. Coaching legend Vince Lombardi had a reputation as a hard-nosed disciplinarian, but he always communicated in a positive manner. According to former player Jerry Cramer, "Coach Lombardi never used negative terms during practice like many coaches did. Where a coach might say, 'We can't have any more breakdowns in the line,' he would say, 'We've got to continue opening up those big holes like we did in the first quarter.'" Lombardi once stated, "I think I am a teacher first, and coach second." He was very successful because of his positive methods and optimistic attitude.
Optimistic communication promotes improvement
Communication is a vital aspect of teaching and coaching where optimism and positive attitude play an important role. An optimistic tone of voice says in effect, "If you do it this way, you will be more successful." A derogatory, negative tone imparts the message, "If you do it that way, you will be a failure." An optimistic tone can change the entire complexion of a workout from sheer drudgery where little is accomplished to a workout that fosters and promotes improvement.
Player empowerment strengthens problem solving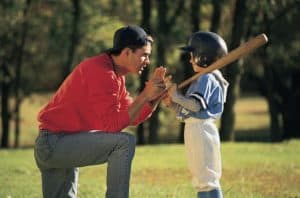 Do you give athletes credit for thinking, or are you too busy telling them "how it's done?" Most coaches find themselves becoming irritated at athletes' inability to think for themselves, but have they been given the opportunity to develop this important characteristic? The ability to think for themselves is one area of athletics that is too often forgotten yet holds great long-term benefits. For instance, the quarterback who has all his plays sent in is forced into a situation late in the game where he has to make critical decisions. Would he respond positively?
Or how about this scenario: A basketball player has a certain offensive scheme drilled into her head so well that she fails to see the "back door open" in the final seconds of a contest. The program that is so well organized that athletes have no chance to use their own initiative may cause players to stagnate or not develop at a pace they are truly capable of.
Recommendation: Instead of always telling athletes how they should perform a certain skill, ask them if they could have done it differently or why they performed the way they did. This teaching method fosters a greater amount of individual thought and shows athletes that you have greater confidence in their ability to make decisions and execute plays. This will ensure that athletes "mature" faster. For example, a golfer may have a problem with a bad slice. Ask the athlete what he thought caused the slice. If he doesn't know, explain why it is happening and work together on corrective measures. By using this method of instruction, athletes have the opportunity to use their own knowledge, think for themselves, figure out problems, and actually coach themselves. They will retain knowledge much longer and it will be entrenched in memory and applicable for future situations.
For more winning ideas on coaching leadership, team building, motivation and mental game excellence, sign up for the Monthly Motivator. https://www.championshipperform.com/free-monthly-motivator/